Data Backup Services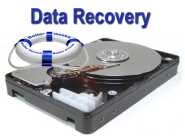 HHI Computer Guys can create a data backup plan for an individual or a whole business
Individuals and businesses need to have a data backup plan to prevent data loss or corruption of critical information. If your data is super critical then there are many options to consider. Let us guide you in the right direction and setup a great data backup plan tailored to your needs and your budget.
Backup Strategies
Tips to prevent data loss:
Backup data before any upgrades
Keep your system secure with up to date firewalls, and virus/malware protection
Make sure to power off laptops, PC's and external hard drives before moving them
Heat is a major factor in hard drive and computer system longevity make sure adequate ventilation is used to keep system and components at the proper operating temperature
Purchase a UPS (uninterruptable power supply) to protect against sudden power outages and irregular voltage spikes
Please note this service only works with hard drives that are functioning.